Die Open-Beta findet exklusiv auf PlayStation 5 und PlayStation 4 statt, mit Crossplay-Option zwischen beiden Konsolen. Teilnehmer können sowohl offline (Versus, Training, Tutorial) als auch online (Casual Match, Room Match) gegeneinander antreten und benötigen dafür kein PS-Plus-Abonnement.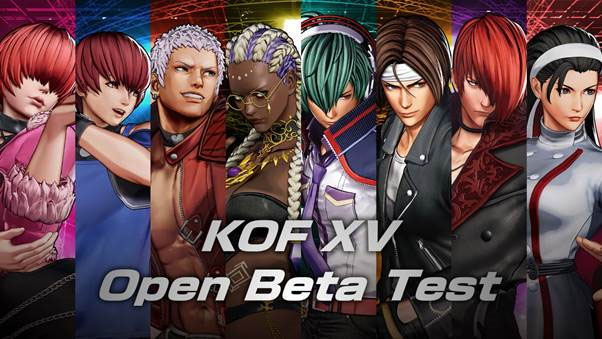 Die Open-Beta läuft vom 20. November ab 4:00 Uhr bis zum 22. November um 15:59 Uhr und bietet die folgenden spielbaren Charaktere:
Dolores
Shun'ei
Kyo Kusanagi
Iori Yagami
Chizuru Kagura
Yashiro Nanakase
Shermie
Chris
THE KING OF FIGHTERS XV erscheint am 17. Februar 2022 für PlayStation 5, PlayStation 4, Xbox Series X|S, Windows 10, auf Steam und im Epic Store.
PRODUKT DETAILS
Titel: THE KING OF FIGHTERS XVPlattformen:PlayStation 5, PlayStation 4, Xbox Series X|S, Windows 10, Steam, Epic StoreGenre: Versus Fighting
Entwickler: SNK Corporation
Spieler: 1-2 lokal / 2-8 online
Co-Publisher: Koch Media
Erscheinungsdatum: 17. Februar 2022